Weddings of the Heart
Very little is more beautiful than when two people who are deeply in love make the decision to declare that love through the commitment of marriage.

And the really great news is that your dream day can be at any venue you choose, whether licensed for marriages or not, and your ceremony will be created so that it truly reflects what your hearts desire.
Since 2006 I have been crafting and conducting beautiful contemporary wedding ceremonies for discerning couples looking for a unique and stylish occasion that will provide treasured memories and a deeply moving experience.
Your special designer ceremony will include the aspects that best reflect you as a couple and your own beliefs, or none.


Select here from 3 carefully crafted ceremony options
Sapphire ~ Emerald ~ Diamond
And remember .....the added benefit is that you don't need to use a licensed venue, which is only required when using Registrars. Although many couples I work with do choose licensed venues anyway, it just means you have the extra options to hold your ceremony exactly where you want: a castle, a stately home, a country cottage, by the side of a lake
or your own back garden - although I personally don't undertake outdoor weddings without a strong Plan B....... (unless of course it's the Caribbean or a location with guaranteed sunshine!)


Download your Free guideTop 10 Mistakes to Avoid When Planning Your Wedding Ceremony and
you'll understand why!


Contact me today to discuss how we can make
your special day truly unique!

Either email me to arrange a time for a no-obligation conversation. Alternatively call me on Landline: 01249 813188 or Mobile: 07836 796215.
(+ 44 and delete the 0 if calling from outside the UK)

I will need to know what date you have planned so that I can check availability straight away as the months of June, July, August and September are very popular! To be legally married you will still need a quick visit to the Registry Office.


A wedding ceremony conducted by me is particularly suitable for you if:
You consider yourself to be spiritual but not religious and therefore a secular ceremony is not enough for you


You are maybe lapsed from the religion of your upbringing and so a place of worship doesn't feel appropriate


You may have religious beliefs but your partner either doesn't share those beliefs and/or doesn't want to marry in a place of worship


You and your partner are from another faith and you want a mixed-faith fusion ceremony to honour both your traditions.
If you scan this QR code into your smart phone you then have

all my details ready at hand
A few helpful links......find more on the Recommended Links Page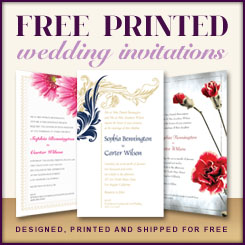 Kirsten Butler is a bespoke event and marquee stylist. She recently styled the Marquee at a wedding I conducted, as well as creating numerous finishing touches that really made a difference.
www.littleweddinghelper.co.uk
Igoe Public Address Hire is a professional sound, lighting and staging company. Operating in the South and the West of the UK, Ben and his team can source any event from a house party to a rock concert.
www.igoepahire.co.uk
Beautiful poems for all occasionswww.poeticexpressions.co.uk